Business And Industry Information
In Huron County our leading industry sector is Agriculture. The county also has a strong construction industry and a large number of manufacturers. Health care, retail, tourism, and service industries round out the county's business base.

Agriculture Big Business
In Huron County
Muck Crops Agricultural Research Station
Agriculture is Huron County's leading industry sector. According to the 2012 Census of Agriculture prepared by the U.S. Department of Agriculture, Huron County is home to 865 farms with 238,291 acres of land dedicated to farming!

Huron County is the #1 vegetable producer in the State of Ohio and in the top 100 vegetable producing counties in the United States!

The Muck Crops Agricultural Research Station is located in Celeryville and is the oldest of OARDC's, part of The Ohio State University, outlying research stations (established in 1948). 15.5 acres of prime muck soil is dedicated to intensive and relevant research to benefit muck-crop growers in Ohio, across the country, and around the world!
Huron County Agricultural Facts:
Ohio's thriving agriculture industry is seeing continued growth and outpacing the nation!

Ohio now ranks 7th for the number of farms in the nation with 75,462.

The state now has nearly 14 million acres of farmland.
Food-related manufacturers in Huron County include:
Pepperidge Farm (Campbell Soup) in Willard, OH (Goldfish crackers, cookies, and snacks)

New Horizons Baking Company in Norwalk, OH (buns and muffins)

Star of the West Milling Company in Willard, OH (flour mill)

Bunge North America in Bellevue, OH (soybean processing)

Berry Global (Venture Packaging) in Monroeville, OH (food-related packaging)
Top Notch Health Care
In Huron County
Health care is provided to the residents of Huron County and adjacent counties by two excellent hospital systems. Fisher-Titus Medical Center and Mercy Health both have facilities in communities throughout the county. Fisher-Titus' main hospital is located in Norwalk with Mercy Health's campus located in Willard.
Fisher Titus Medical Center
Fisher Titus Medical Center:
"Provide safe, quality health care in a cost effective manner while respecting the dignity and uniqueness of each individual we serve."
"We enhance the quality of life and safety of each person we serve."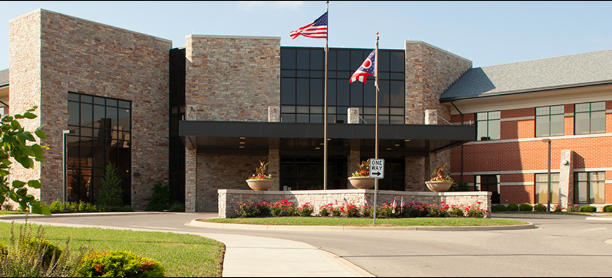 Mercy Health Willard Hospital
Founded in 1886 By The Sisters of Mercy
Mercy Health Willard Hospital:
"To extend the healing ministry of Jesus by improving the health of our communities with emphasis on people who are poor and under-served."
"Our values are Compassion, Excellence, Human Dignity, Justice, Sacredness of Life Service."
"We promise to make lives better—mind, body and spirit. To genuinely enjoy being of service, and to make healthcare easier."
Diverse Manufacturing Base
In Huron County
Huron County is home to a diverse base of manufacturing facilities including:
Automotive parts, Furniture, Medical devices, Plastics, Rubber, Food processing, Outdoor power equipment, Metal fabrication, Fiberglass fabrication, Machine shops, Printing, Concrete forms, and Construction materials
Manufacturing-Pepperidge Farm
Transportation And Logistics
In Huron County
Huron County Highway Assets:
Huron County has a strong system of highways to accommodate business and personal travel with quick and easy access to the Ohio Turnpike. There are over 447 lane miles of U.S. and State Routes within the county.
Huron County's Rail Assets:
Huron County is home to two major rail yards – Norfolk Southern in Bellevue and CSX in Willard.

Moorman Yard in Bellevue is the largest rail yard in the Norfolk Southern system and one of their 11 primary classification yards. The rail yard is midway between Chicago and New York. Five Norwalk Southern main lines converge in Bellevue distributing 3,200 carloads of freight daily and promotes fluid movement of long-distance freight across the entire rail network.

CSX in Willard was founded in 1827 and today serves nearly two-thirds of the American population through their rail network that spans 23 states, the District of Columbia and two Canadian provinces.

Wheeling and Lake Erie Railway provides east to west lines running through Bellevue and Norwalk, with an additional line running east to west through Greenwich and New London. In addition, Ashland Railway provides short line connections.



Over 447 lane miles of U.S. and State Routes within the county
"BELLEVUE IS AT A "SWEET SPOT" ON NS' NETWORK. "
2017 Top Employers
In Huron County
The provided companies referenced are Huron Counties top employers for the 2018 year.
"You have everything you need to build something bigger than yourself." -Seth Goodin